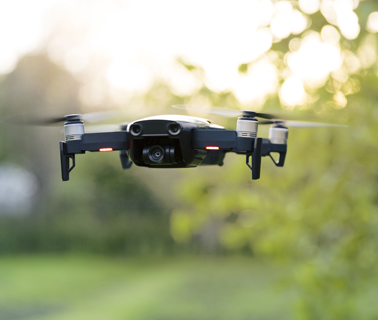 "The new product will cover any damage to third parties that may occur when operating these devices for recreational or domestic use. "
Seguros Bilbao has placed a Civil Liability insurance plan for drones on the market. Specifically, this new product is designed to cover any personal injury or material damages to third parties that may occur when operating drones (unmanned aerial vehicles) for recreational or domestic use.
The Civil Liability coverage offered by this product establishes a minimum coverage of 150,000 euros per claim and year, although the protection can be extended to cover up to 1.5 million euros. Likewise, in the event of personal injury, the maximum is 300,000 euros per victim.
To benefit from the protection offered by this insurance, the weight of the drone must be less than 20 kg and you must supply the identification details of the drone and the operator (the person who will use it). In addition, customers who have two drones with similar characteristics may include them in the same policy.
The insurance policy does not cover damages that occur as a result of operating the drone during competitions or events or during fumigation, firefighting or search and rescue activities.
The drone market
According to the EU's latest (European drones outlook study), the European civil drone fleet sits between 1 and 1.5 million units, following exponential growth in recent years. In light of the increase in demand for these kinds of devices, Seguros Bilbao now offers protection for drones.
For Roberto García, Director of industrial and group insurance and reinsurance at Seguros Bilbao, the launch of this insurance "demonstrates our commitment to finding solutions on behalf of our customers". In addition, with this product, "we are responding to the new needs brought on by technological development — in this case drones, which constitute a growing market", García added.
Contact for press and media
comunicacion@catalanaoccidente.com