Traditional Business Result
Credit Insurance Business Result
Supplier appointment compliance
Level of suggested promotion of traditional business
Percentage of staff men/women
Employee of Plus Ultra Seguros

These talks are designed to bring out the innovator in you. I believe they offer GCO employees new opportunities for making the insurance sector more dynamic and innovative and bringing us closer to the end customer
Employee of Seguros Catalana Occidente

When you are in an innovative environment, you also throw yourself into it and become part of it. We are all able to innovate to some extent. I think innovation is increasingly a key aspect of progress in the culture of GCO.
Researcher at the Catalan Institute of Research and Advanced Studies (ICREA) and the Institute for Research in Biomedicine (IRB Barcelona)

The Fundación Jesús Serra Research Award recognizes the work of professionals who are trying to prevent and treat many of the health problems that affect today's society.
Chairman of Ternua Group, a Crédito y Caución client

Crédito y Caución is supporting us immensely in our international business, especially via its Cycomex tool.
Broker with NorteHispana Seguros

The NH Avanza project allows me to price projects and consult policies quickly and easily using my tablet wherever I am. It is a great advantage to be able to offer personalized solutions when visiting our customers.
Francisco Javier Bocos Baron
Manager of the San Ignacio repair shop

Being part of the Autopresto network of repair shops not only helps me to increase my business, but also gives me access to an insurance group that offers me management tools and advice on customer relations.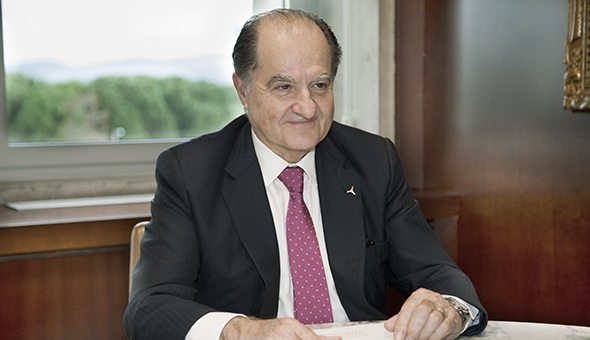 Chairman's analysis
A good year
GCO has placed its focus on boosting activity based on its three strategic pillars: growth, return and solvency.
José María Serra
Chairman