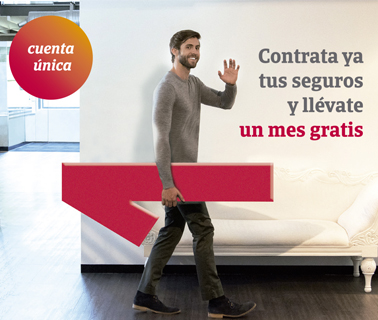 "The new savings option from the insurer offers the first receipt free to clients with policies that are grouped for the first time in its Cuenta única."
Seguros Bilbao has enhanced its range of life-savings insurance by improving the conditions of its Cuenta única. The company now offers its clients the possibility of saving the first receipt of each of the new policies that are grouped for the first time in this product.

Cuenta única is flexible and convenient as it allows Seguros Bilbao clients to group their policies, thus obtaining a single fee which the client can easily pay each month with no type of surcharge.

To apply for this savings product a minimum contribution of 2,000 euros is required. Another new feature that it includes is the return. Specifically, for the first 50,000 euros, there is an extra return of 0.20% available from two policies grouped together in this product.
Contact for press and media
comunicacion@catalanaoccidente.com