11/21/18 | Seguros Bilbao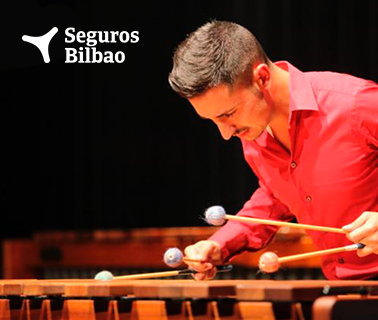 "The insurance company renews its support for this solidarity initiative, whose aim is to change the world through art and culture."
Seguros Bilbao sponsors for the third year running the solidarity even Fair Saturday, an international cultural movement that arose in 2016 in the city of Bilbao and whose aim is for society to grow through art and culture. This edition will start on 23 November with a fundraising concert in Bilbao Arena with more than 1,000 artists.

'At Seguros Bilbao we support and celebrate Fair Saturday as a solidarity initiative promoting culture which arose in the city of Bilbao and aims to build a better world', explained Seguros Bilbao commercial assistant general manager, José Manuel Ereño. In this respect, Ereño highlighted that Seguros Bilbao's involvement in the social and cultural development of Biscay has been constant throughout the company's 100 years in business.

Precisely, during the year of Seguros Bilbao's centenary, the company will sponsor three very special events. Specifically, the concert for Ugaoko Sarea Abesbatza choir's 15th Anniversary (in support of Fundación Beata Rafaela Ybarra); the Conrado Moya marimba recital (in favour of the Dar Al Karma association), both in the Guggenheim Museum of Bilbao; and the concert by Rossini choir interpreting Petite Messe Solennelle (for APA SOS Bilbao) that will take place in Iglesia de la Encarnación.

For this edition, the Fair Saturday celebration will include numerous acts and initiatives in 12 official headquarters, both national and international, including Scotland, Bristol, Milan, Lima, Malaga, Huelva, Santader, Pisa, Mesagne or Dundee. These headquarters will carry out more than 600 events, with around 150,000 people expected to participate.

Last year this movement brought together more than 120,000 people at 580 events held in 114 cities worldwide, raising €189,000 for 215 different solidarity projects.
Contact for press and media
comunicacion@catalanaoccidente.com