3/6/18 | Seguros Catalana Occidente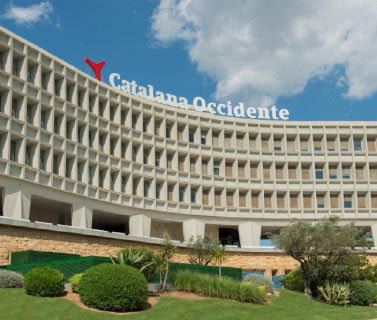 "The company reviewed the evolution of the business in its different fields during 2017 and presented the most important innovations in its products and services."
January and February, Seguros Catalana Occidente held marketing workshops in different parts of the country with its network of intermediaries. The aim was to analyse the evolution of the company's activity last year and explain the challenges for the current year.
Seguros Catalana Occidente CEO, Juan Closa, opened each of the sessions and, in doing so, he acknowledged that 2017 had been a good year for the company, thanks to an increase in business in certain fields.
He also expressed his gratitude to the intermediaries, whose work and effort, he reminded them, contributed positively to the growth of Seguros Catalana Occidente. "We need to promote this distribution channel to grow it both in the number of agents and in productivity, while continuing to offer a quality service", stated Closa.
In this respect, he emphasised that one of this year's priorities is to increase turnover by developing the distribution network, improving customer orientation and boosting operating efficiency.
In addition, during the workshops, the different heads of marketing and products at Seguros Catalana Occidente analysed the evolution of the business in 2017 in their different fields of activity. They also advanced to the agent network some of the innovations for this year, such as the increase in savings products; the new coverages in home insurance; the introduction of value-added services that allow the accident rate to be reduced; and improvements to the customer experience, among others.
Contact for press and media
comunicacion@catalanaoccidente.com