Press room
Seguros Catalana Occidente will provide bonuses of up to 3% for transfers and contributions to its pension plans
10/15/18 | Seguros Catalana Occidente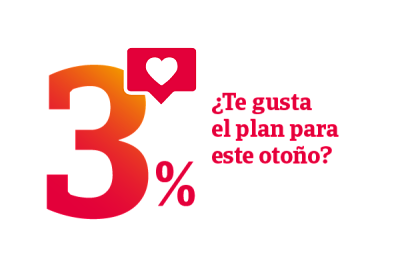 "Customers of the insurance company will be able to benefit from a bonus of up to 4,000 euros."
Seguros Catalana Occidente is exploring new ways to make its customers' savings as profitable as possible. All individuals who carry out a transfer or make a contribution to pension plans or to the guaranteed pension plan that the company markets will be able to obtain a bonus of up to 3% of the contributed or transferred amount.
To benefit from the advantages of the campaign, transfers and contributions must be carried out before 31 December 2018 and be of an amount equal to or more than 2,500 euros, not counting internal transfers between Grupo Catalana Occidente plans. It applies to the following products: GCO fixed mixed pensions, GCO variable income pensions, GCO joint pensions and guaranteed pension plan.
To ensure the effectiveness of this bonus, for each of the next four years Seguros Catalana Occidente will deposit in the plan 0.75% of the contributed or transferred amount with a maximum of 1,000 euros per customer and year, provided that the terms and conditions of the promotion are fulfilled at the time of payment. These can be consulted at: www.catalanaoccidente.com. The deposit will be made as a one-off contribution by the shareholder to his/her pension plan or guaranteed pension plan.
Contact for press and media
comunicacion@catalanaoccidente.com