3/4/20 | Fundación Jesús Serra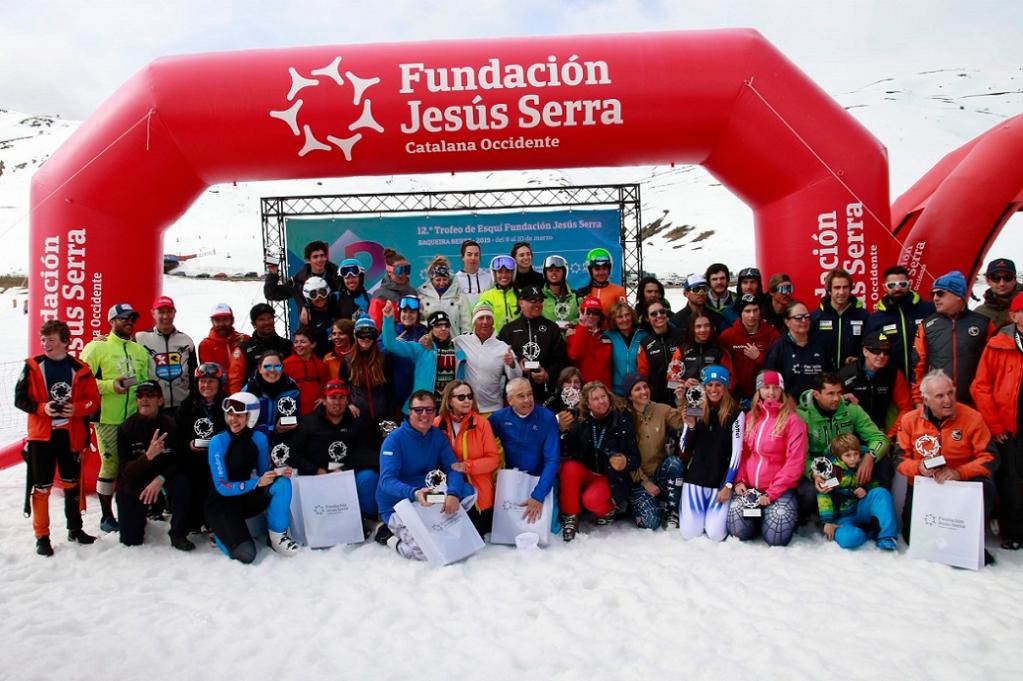 "The championship will be held from 7 to 8 March at the prestigious Val d'Aran ski resort, its main aim being to bring the worlds of sport and training together through skiing."
On 7 and 8 March the Fundación Jesús Serra is holding the 13th edition of its skiing trophy at the Baqueira Beret ski resort (Lleida). The Grupo Catalana Occidente foundation is reinforcing its commitment to sport by organizing this tournament, in which participants can win cash prizes, grants for study and sports goods made by leading brands.

The fun side of skiing will not be overlooked and the events are open to everyone, both amateurs and experienced competitors. All participants will be entered for a draw with many surprise gifts.

The Fundación Jesús Serra Trophy will consist of two events taking place over the weekend. On Saturday 7 March the Giant Slalom will take place, where skiers will impress spectators with their speed and technical skill, calculating every turn with precision as they try to complete the course in the shortest time.

On Sunday 8 March the Parallel Slalom will be held. Participation is limited to the women with the 24 best times recorded the previous day and the men with the 32 best times recorded the previous day. This event consists of the simultaneous descent of two skiers on a shorter course than the one used for the Giant Slalom. In this spectacular event spectators can see how the two skiers compete to reach the finish first and it is sure to be one of the most exciting parts of the weekend.

The first three classified in each category of the Parallel Slalom who are under 25 years of age will each win a study grant worth €15,000, in addition to sports equipment. The first three in all categories of the Giant Slalom will also win sports material valued at over €15,000. After the prize-giving ceremony on Saturday, there will be several draws with surprise gifts for all the participants.

New features of this edition

This year there will be several new features, such as "Live timing", which allows you to check the results anywhere in real time. In the village, we will have a "Snowboard challenge" to test participants' balance and a KidsZone with an inflatable for the youngest to have fun. After the event, participants and their friends and families will be able to enjoy a magnificent aperitif overlooking the slopes. There will also be a terrace with music and a DJ at the foot of the Stadium in Beret. You can follow all the latest news about the Trophy in the Fundación Jesús Serra's social network profiles with the hashtag #EsquiFJS.
Contact for press and media
comunicacion@catalanaoccidente.com