Press room
Seguros Bilbao strengthens its commitment to brokering by opening six new branches in 2018
12/20/18 | Seguros Bilbao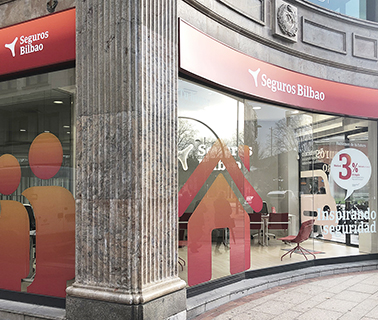 "All these launches are part of the PROA (Branch Programme) career plan, which has already strengthened almost half of the company's 309 branches."
Seguros Bilbao remains decidedly committed to brokering through its plan to launch new exclusive branches. In 2018, the insurer thus expanded its presence to Beasain (Guipúzcoa), Elche (Alicante), Madrid, Erandio (Vizcaya), Manzanares (Ciudad Real) and Saint Lucia (Gran Canaria), reaching a total of 309 branches throughout Spain.

In this sense, in its centenary year Seguros Bilbao has reasserted its commitment to training through its PROA programme, the career plan through which the company has trained its agents for over 25 years, and from which 47% of professionals currently in this Seguros Bilbao network hail. Thus, the insurer reiterates its commitment to brokering and to the branch network by providing them with the appropriate support and tools to enable them to develop their professional way of working closely with customers.

The Seguros Bilbao PROA programme is an ambitious and experienced initiative, in which training plays a crucial role. For this reason, during the first few years of the plan the training is more intense and each worker has a personal tutor who analyses and stimulates their career path.
Contact for press and media
comunicacion@catalanaoccidente.com