1/2/17 | Seguros Catalana Occidente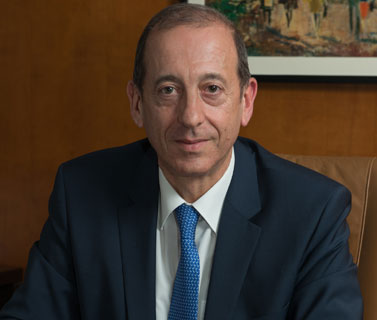 "Group Catalana Occidente has appointed Juan Closa as CEO of Seguros Catalana Occidente, making him the company's highest ranking executive. The appointment of Closa is the result of the decision by the Group to provide Seguros Catalana Occidente with its own management team and this way reinforce the company's leading position in the Spanish insurance sector. Closa, who will take over his new role on 1 January, is currently the General Business Manager of Seguros Catalana Occidente."
The chairman of Grupo Catalana Occidente, José María Serra, expressed his satisfaction with the fact that the company will now have its own management structure. "Seguros Catalana Occidente will now be well equipped to deal with the challenges facing it, specifically increasing competition and greater client demands" he stated.
Serra also highlighted the professionalism of Juan Closa, who has worked at Grupo Catalana Occidente since 1981. "We have full confidence in his commitment and ability to lead a new team with the task of consolidating the privileged position of Seguros Catalana Occidente within the Spanish insurance sector and growing the business".
Closa is an Actuary. He also has a degree in Leadership Studies from IESE and a degree in Financial Analysis from the Instituto de Estudios Financieros. During his career in the group, he has held, among others, the post of Deputy Director General for Life, Health and Pension Plans of Seguros Catalana Occidente and that of Director General for Business of Seguros Catalana Occidente.
Contact for press and media
comunicacion@catalanaoccidente.com