Press room
Seguros Catalana Occidente sponsors Bàsquet Manresa for the eleventh consecutive season and strengthens its commitment to grassroots sport
3/2/20 | Seguros Catalana Occidente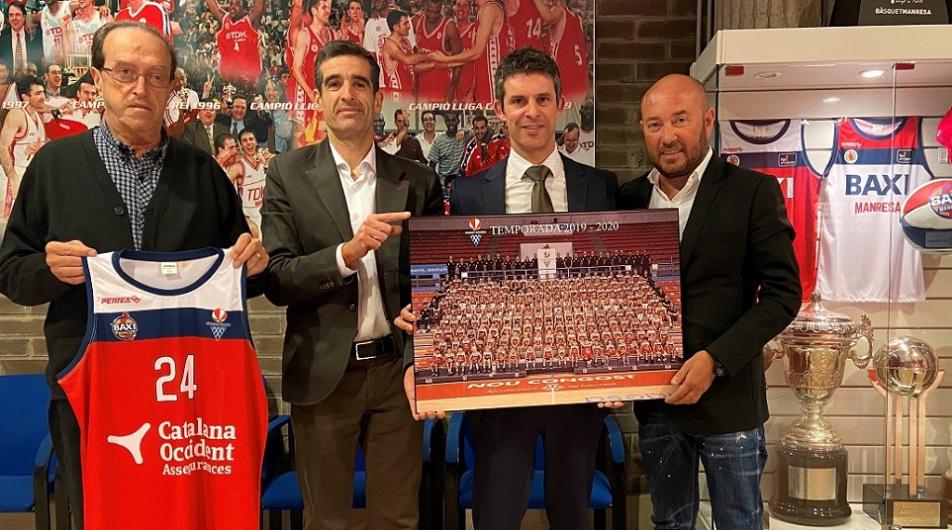 "Through the renewal of this collaboration, which began in 2009, the insurance company reaffirms its involvement with the Manresa club."
Seguros Catalana Occidente has reached an agreement with Bàsquet Manresa to renew its sponsorship agreement, a collaboration that dates back to 2009 and that has focused during recent seasons on supporting the club's formative basketball.
The insurance company will continue for another season as the main sponsor of the teams that make up the club's grassroots sport. The Seguros Catalana Occidente logo will appear on the shirts of the reserve teams, as well as in the Nou Congost pavilion where the first team plays its local matches.
The signing, which took place in the team's pavilion, was attended by the chairman of Bàsquet Manresa, Josep Saez, the chairman of the reserve teams, Sebastià Catllà, and the director of Seguros Catalana Occidente's Manresa branch, Daniel Concepción.
For Concepción, the new agreement means "consolidating the insurance company's commitment to formative sports, to the city of Manresa and to its basketball club, a relationship dating back to 2009 and with which we from Seguros Catalana Occidente are very proud to continue another season".
Saez thanked the company for its commitment to Bàsquet Manresa and the reserve teams, "a fundamental sponsorship for the development of the club".
Contact for press and media
comunicacion@catalanaoccidente.com