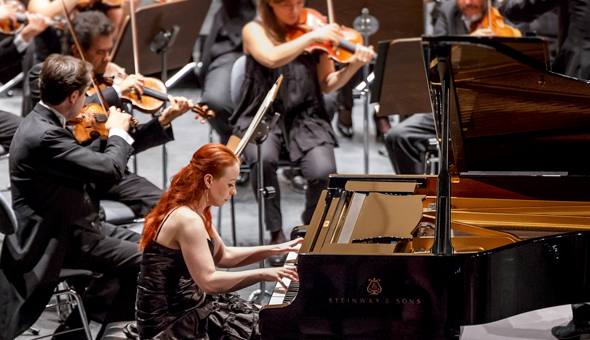 Promotion of poetry and music
The Fundación Jesús Serra Poetry Competition aims to promote poetic creation for all ages in both Spanish and Catalan. There are awards for children, as well as the younger or senior generation, while giving poetry a role as the source of how to explain the world.
The Foundation supports young musical talents in the world of piano with sponsorship of the first prize at the María Canals International Competition in Barcelona. The awarding of this prize at the doyen of musical competitions in Spain consists of economic retribution for the winner, plus a tour of up to 5 concerts in the season.
Also in collaboration with the Maria Canals International Music Competition, the My turn to play! social project encourages the playing of music among children in a state of social vulnerability. The My turn to play! project is held in Madrid, Barcelona and Seville.