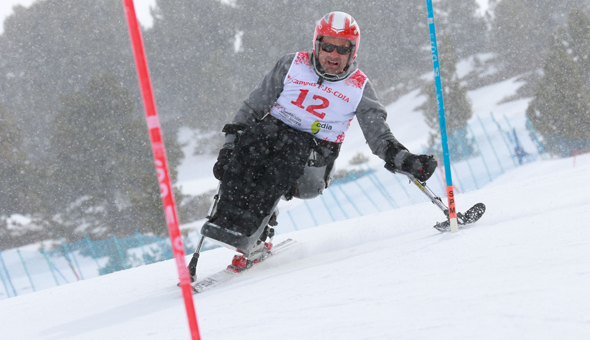 Encouraging the practice of sport
The practice of competitive skiing is encouraged among young people and students, bringing together sport and training in the Fundación Jesús Serra Ski Trophy that takes place in Baqueira Beret.
Tennis is promoted among the young ones, with the organisation of the Xpress Tennis Cup, an innovative training tournament aimed at children between 5 and 12 years old, which in turn, stimulates values such as solidarity, effort and teamwork.
Adapted sport is supported, both professional and amateur. Collaboration with elite tennis players such as Quico Tur and Lola Ochoa.
Thanks to the Sport and Challenge Foundation and the Adapted Winter Sports Centre (CDIA), there are sporting activities aimed at the physically, intellectually or sensorially disabled relatives of GCO employees and brokers.